Demonstration Analysis: Land Area, Population, and Density in Local Historic Districts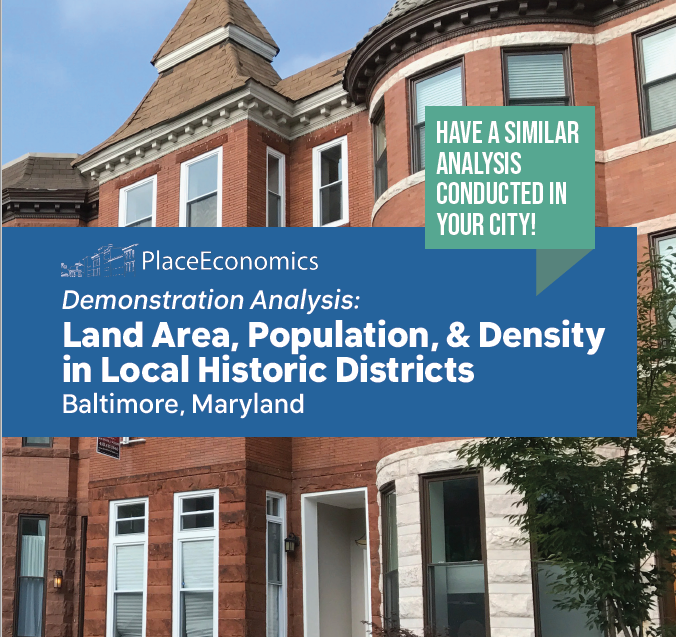 Recent clients have shared that often the most useful statistics from our studies are the simplest: the land area and population density in historic districts. Many preservation advocates suspect that historic neighborhoods are some of the densest in their city because of the diversity of housing types and the smaller lot and unit sizes. However, few organizations understand how to prove this through analysis. When historic preservation is so often accused of limiting housing production and preventing urban density, it is powerful to be able to say that historic neighborhoods are already the most dense in the city.
At the request of the Preservation Partners Network, PlaceEconomics shared a detailed methodology for calculating land area in historic districts so that more cities could recreate these findings. But for organizations that do not feel comfortable carrying out this analysis themselves, we decided to offer a short format report to equip more cities with these useful statistics. Download the demonstration analysis below to see an example report, and contact us today for pricing!