Big changes at PlaceEconomics!
Author: Katlyn Cotton
Aug 15, 2019
We have several exciting personnel announcements to share at PlaceEconomics!
30 years ago, our firm's principal, Donovan Rypkema, found a niche, as-of-yet unexplored corner of both the real estate world and the historic preservation field, looking at the economic benefits of historic preservation. For many years, Donovan did this work mostly alone, hiring former students on a project basis as needed.
That's how our Director of Research, Briana Grosicki, started at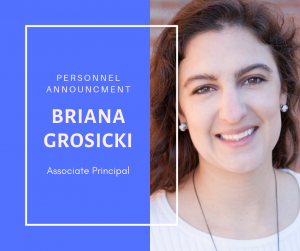 PlaceEconomics. Briana agreed to help Donovan with a six month project that turned into six years and dozens of projects all across the country. In her time at PlaceEconomics, she has proven indispensable to the firm and has further demonstrated her leadership in the field by serving as a Board Member of the National Alliance of Preservation Commissions and as Chairwoman of Preservation Action. We are thrilled to announce that starting September 1, Bri will become part-owner and Associate Principal of PlaceEconomics.
Second, our Research Associate, Katlyn Cotton (who has been with us for
two years today!) will become our new Director of Marketing and Design. You can thank Katlyn for the impressive visual appeal and readability of our reports. Katlyn will continue to support our analytical research and report writing, but her responsibilities will expand to include brand management and social media marketing.
Finally, we convinced our summer intern, Alyssa Frystak, to stay with us full time. She will now be joining us as our Research and Data Analyst. A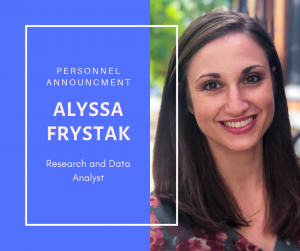 Chicago native and former ballerina, Alyssa is also a recent graduate of the Historic Preservation program at the School of the Art Institute of Chicago (SAIC). Her work ethic, curiosity, and specialization in the intersection of affordable housing and historic preservation fit right into our culture at PlaceEconomics.
Congratulations to Briana, Katlyn, and Alyssa on their new roles! We here at PlaceEconomics are so excited for this new chapter, and we look forward to all the great things our new capacity will allow us to bring you!
Categories:
Featured Updates